What to expect in counseling
I believe that people grow and change through awareness. I will invite you to explore your feelings and take more responsibility in your life for your thoughts, feelings, behaviors, relationships, and combinations of these focal areas. I believe that my clients are experts in their own lives. Therefore, all goals are collaborative. We will form and work toward steps to reach counseling goals together, as a team. Although I have counseling expertise, I cannot and will not force anyone to change.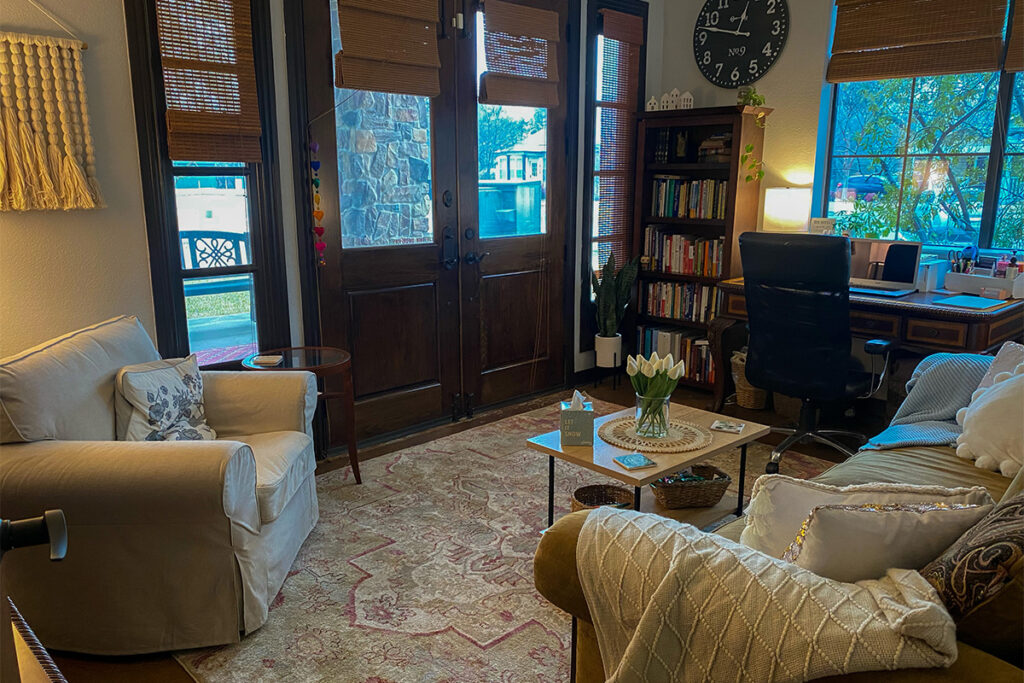 What's a counseling session like?
In our first session, whether it's in my office or virtual, I will spend our time briefly going over the paperwork with a goal of understanding what brought you to counseling. We will discuss your goals for counseling, and my hope is that you leave our first session together feeling hopeful, understood, and encouraged. Please do not feel as though you have to share your entire history with me in our first session. I understand that trust takes time, and I will be happy to answer any questions you have about the counseling process and hopefully ease any anxiety you might have about starting counseling.
I desire to create a safe environment that is specific to your needs as a client. When working with children and adolescents, I have found that using creative methods such as play, drawing, listening to music, and movement help them understand themselves better and communicate their stories.
The initial assessment session is 60 minutes in length. All remaining counseling sessions are 50 minutes in length.
My counseling approach
The methods I most frequently use in our counseling sessions include teaching, coaching, modeling, encouraging, and challenging. Among the techniques used in counseling are questions, scaling, experiential exercises, stories, art/music, family exploration, reframing, exceptions, miracle questions, and focusing on patterns. I also utilize Eye Movement Desensitization and Reprocessing (EMDR) therapy.
I also enjoy using the Enneagram (a personality typing system) in counseling to help my clients understand themselves better. To learn more about the Enneagram and how it can be helpful in growth and understanding, visit The Enneagram Institute.